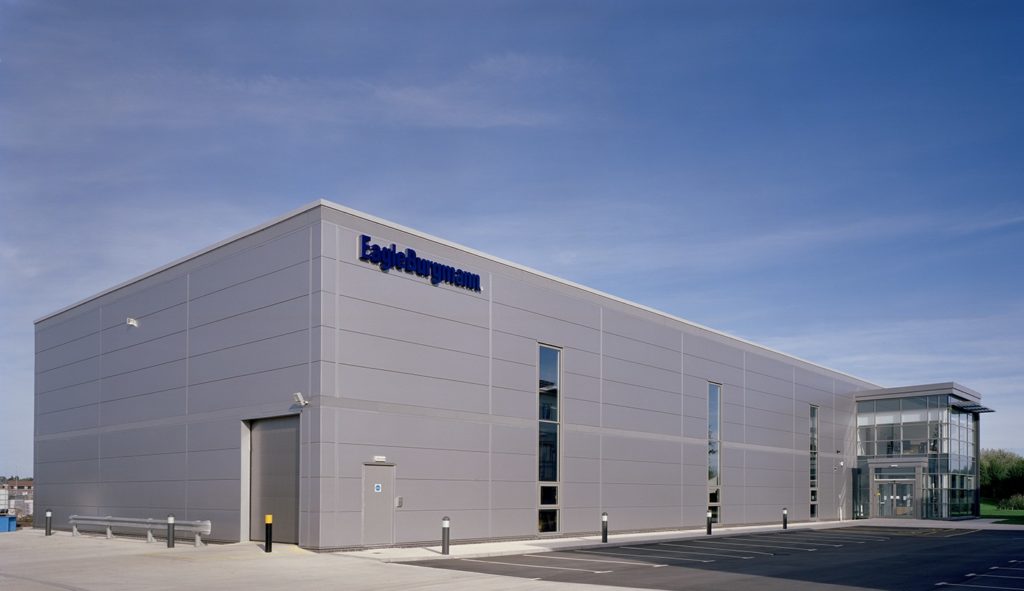 Description
Contract awarded to design, supply and install roof and wall cladding materials on a new office for end client Eagle Burgmann.
Roof
1100 m2 KS1000RW composite roof panel 80mm core XL Forte coated Goosewing grey.  Along with necessary flashings and membrane lined insulated gutter of around 100 metres.  There was also around 50 m2 of SIG Armourplan 1.2mm thick membrane insulated roof system to the entrance area.
Walls
1000 m2 KS900MR 'Micro Rib' panels and 45 sq. metres of Benchmark Ceramic Tile system comprising a composite Karrier panel with external tile façade fixed to the panel off a framing system.